NOOR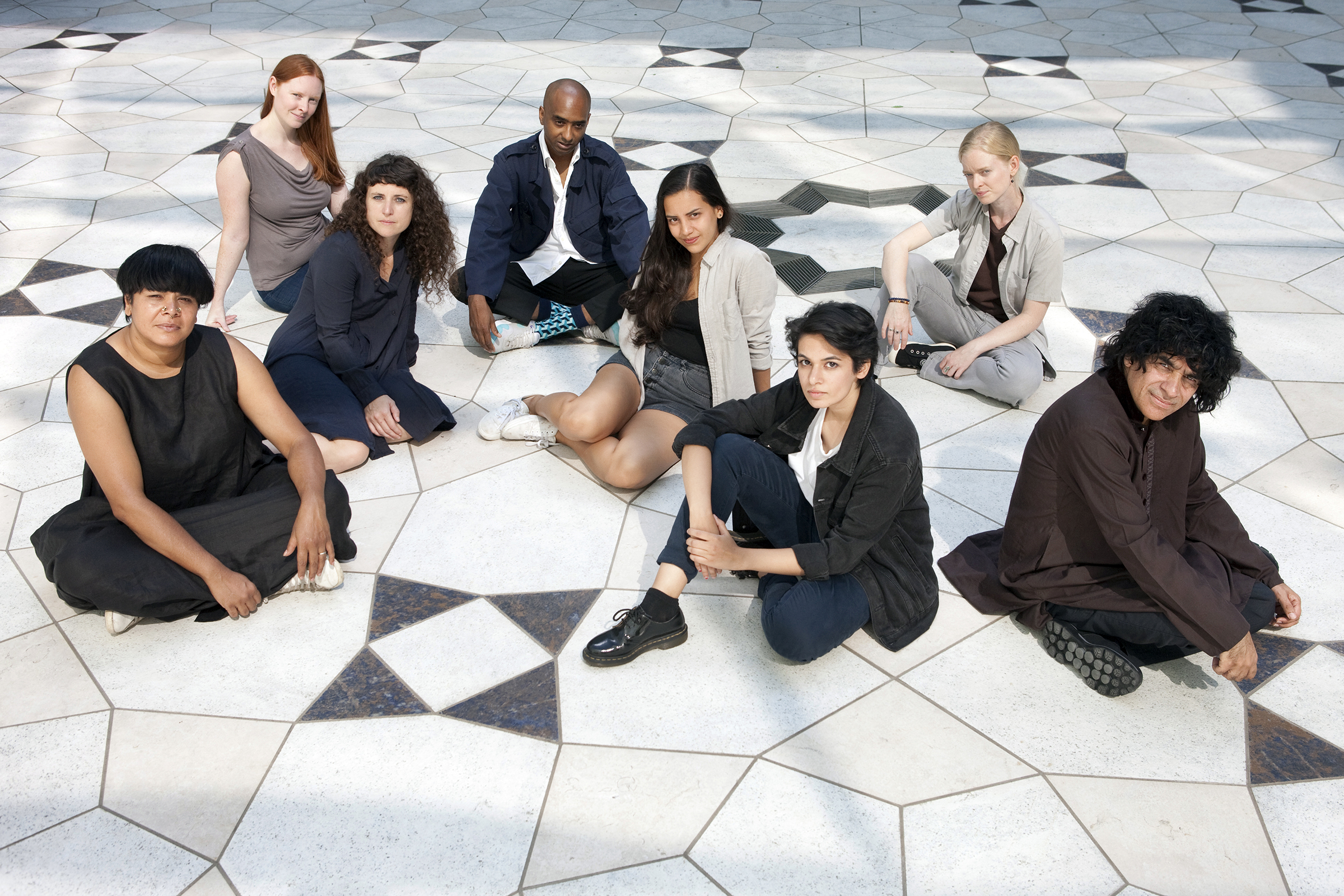 Cast and creative team for Noor, Photo by Phillipa C

Noor was written by Erum Khan, directed by Erin Brubacher, with original music by the electronic music duo
LAL
and sitarist Anwar Khurshid.
From October 2-21, 2018, Generous Friend was in residence, in a Mongolian yurt, located in the inner courtyard of the Aga Khan Museum, making performances of Noor with a group of interdisciplinary artists.
Museum visitors were invited to experience 'open rehearsals' and witness performance making in process. Following a nine day durational performance, through which visitors came and went freely, there were nine full length ticketed performances of the piece.
This work is a play, concert, live installation and performance experiment in a museum context
. Performances feature sung and spoken recitations of Rumi and trail blazing 20th century poet, Parveen Shakir.
Noor is about a family in Toronto here and now. Noor, a young woman embarking on adulthood, faces the absence of her mother, Mumina, and looks for shelter in a relationship with another young woman, Aubrey. Noor's father Bashir struggles to establish a relationship with his daughter. Each character navigates an inner violence of identity, belonging, and displacement, while engaging with Rumi and the untraceable path of his muse, Shams Tabriz. Noor offers Rumi and Shams as counterpoints to contemporary inertia in an urban, Canadian, queer context.
Globe and Mail: Noor rethinks the boundaries of theatre
NOOR was nominated for three 2019 Dora Mavor Moore Awards:
OUTSTANDING DIRECTION
OUTSTANDING SOUND DESIGN/ COMPOSITION
OUTSTANDING LIGHTING DESIGN
NOOR COLLABORATORS:
written___Erum Khan
directed___Erin Brubacher
performed___Rosina Kazi, Erum Khan, Anwar Khurshid, Sofía Rodríguez
original music ___ Rosina Kazi, Anwar Khurshid, Nicholas Murray
lighting design __ Rebecca Picherack
set design __ Kaitlin Hickey
sound design __ Nicholas Murray
stage management __ Jennifer Lee
production management___James Kendal
assistant direction ___ Tijiki Morris
artistic collaboration ___ Liz Peterson
production/ design assistance ___Franco Pang

Erum Khan
Noor was supported by The Toronto Arts Council, The Ontario Arts Council and the Canada Council for the Arts. Thanks to Nightswimming who supported Noor through the OAC Theatre Creators Reserve and to Theatre Tarragon who supported the early development of this work.

All photos by Phillipa C